Buy DURASKIRT™ (CMU) Panels for Mobile Home Skirting Kits 16x80 and Other Sizes.
DURASKIRT™ COST (Prices)
For manufactured homes, we offer three cut-able concrete panel heights. Choose either 24″, 30″ or 37″ high or mix sizes. For 11″ or 18″ heights see Shed Skirting / Underpinning.
SOLD BY THE LINEAR FOOT for ANY PROJECT - MIX SIZES - HOME or SHED SKIRTING
DURASKIRT™ KIT (Packages) PRICES
Traditional Smooth DURASKIRT™ Kits are available in two sizes to meet your specific needs.
DS-PRO-24 the most common. 24″ x 37″ x 3/4″ w/ Geo-Tech Fabric. 54.5 lbs.
DS-PRO-30 the most common. 30″ x 37″ x 3/4″ w/ Geo-Tech Fabric. 68 lbs.
DS-PRO-37 intended for homes set an extra block higher. 37″ x 30″ x 3/4″ w/ Geo-Tech Fabric. 68 lbs.
Sometimes you may need both of these options to complete your project.
*All kits are priced by linear foot as follows:
DURASKIRT™ DS-PRO-24
(24″h x 37″w x 3/4″ thickness)
Higher Volume Price Drop
was $32.00 now $28.00
Today's Price

$20.00

linear foot
(KIT PRICING)
DURASKIRT™ DS-PRO-30
(30″h x 37″w x 3/4″ thickness)
Higher Volume Price Drop
was $37.00 now $32.00
Today's Price

$22.00

linear foot
(KIT PRICING)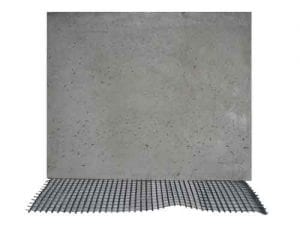 DURASKIRT™ DS-PRO-37
(37″h x 30″w x 3/4″thickness)
Higher Volume Price Drop
was $48.00 now $40.00
Today's Price

$30.00

linear foot
(KIT PRICING)
Why DURASKIRT™ DIY Mobile Home Skirting Kits (Packages)?
DURASKIRT™ concrete mobile home skirting kits including all accessories for DIY installing. Our kits fit manufactured homes, pier & beam homes, sheds, wainscoting, insulation covering, raised houses, cabins, park models, modular homes, and more! Moreover, our videos, drawings, photos & manuals answer almost all of your questions. DURASKIRT™ has a wide variety of sizes, from the popular Mobile Home Skirting Kits 16×80 to doublewide and triple-wide sizes. See a list of all sizes and prices here.
Best of all, our mobile home skirting products defend your home from adverse weather and rodents. More so, our skirting is practical by providing a valuable clean foundation look. Additionally, our skirting is available in two different heights. Build your skirting kits (underpinning packages) to fit your home from the list below:
Complete DIY Mobile Home Skirting Kits (aka underpinning packages)
Real Concrete Skirting Panels
Panels Weigh Approximately 68 lbs. vs Two Cement Blocks Weigh 76 lbs.
Easy to Follow Instructions with Excellent Manufacturer Support Help.
Skirting Kits Come in Two Different Heights, 30″ and 37″ or Mix & Match Sizes.
Product Is Engineered As A Component Of A HUD Permanent Foundation (See Engineering).
Meets Standards for Foundation Certification.
– Ask Us How You Can Become A Dealer –
Purchase DURASKIRT™ (CMU) Concrete Skirting Panels for A Variety Of Applications:
Cement Board for Ground Contact

Cement board well

kits
DIY Mobile Home Skirting Kits
Insulation Covering for Commercial Buildings At Ground Level
Mobile Home Skirting or Underpinning Options
Manufactured Home Skirting
Park Model / Tiny House Skirting
Pole Garage or Pole Building Wainscoting
Porch Skirting Options
Skirting for Post & Pier Homes
Underpinning for Mobile Homes
Utility Shed Skirting
Trailer Skirting Kits
RV Skirting
Important! Back-Filling DURASKIRT™
Concrete mobile home skirting panels are made to support back-fill. Likewise, we highly recommend watching the back-fill instructional video located on the installation video page. Because learning the proper back-filling techniques are essential to your success. It makes good sense.
DURASKIRT™ DIY Manufactured Home Skirting Kits (packages) Explained
All DIY mobile home skirting kits (packages) are priced by the lineal foot. Furthermore, prices include all accessories and panels you need for installing DURASKIRT™ on your manufactured home. Absolutely, this is really a DIY dream come true.
Get Your DIY Mobile Home Skirting Kits (packages) At A Discount THANK YOU!
We proudly offer a 5% discounts on DURASKIRT™ Kits (packages) to:
Active and Veteran military
Seniors age 55+
First Responders
*To use our discount, you should present acceptable proof of military service or age prior to purchase.

I Bought It Now What?
When receiving DURASKIRT™ skirting kits make sure you prepare by placing plywood sheets on the ground. This way the pallet jack can easily roll the crate from their lift gate onto the plywood. Also, this helps protect your driveway from scuff marks. Read more information "How to receive your DURASKIRT™ KIT."
How Much Time Does It Take To Install?
DURASKIRT™ concrete skirting panels weigh approximately 68 lbs. each. The typical home needs 65 panels and installing them at a rate of 3 to 4 minutes each on a gravel set home like this one. The total time needed to install is 3.25 hours to 4.33 hours.
Our crew of two typically install a double-wide home in 4 1/2 to 5 hours with belly-band and joint caulking. Under two hours is their record time and two homes in two locations also have been accomplished.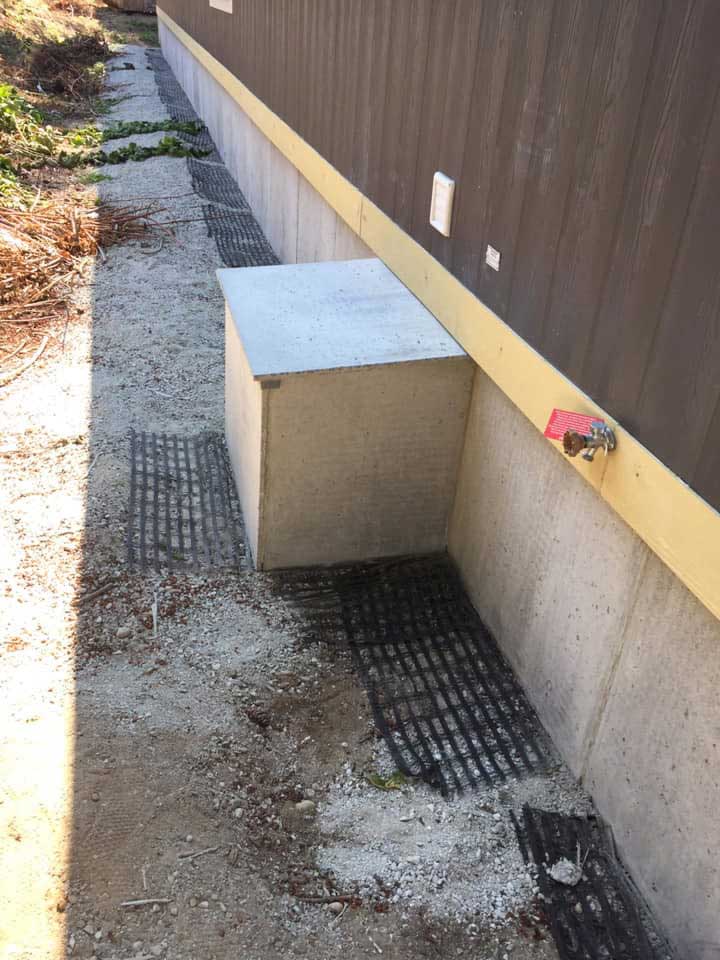 Crawl Access
Crawlspace wells are easily made using the DURASKIRT™ panels and well frame. Follow these instructions for making DURASKIRT™ concrete access well.
Common Size Mobile Home Skirting Kits (Packages) DS-Pro-30 Shipped To Your Home
Skirting Kit DS-Pro-30 – 14′ x 70′ – $3,696.00 + $595 Shipping
Skirting Kit DS-Pro-30 – 16′ x 70′ – $3,784.00 + $595 Shipping
Skirting Kit DS-Pro-30 – 16′ x 76′ – $4,048.00 + $595 Shipping
Skirting Kit DS-Pro-30 – 16′ x 80′ – $4,224.00 + $595 Shipping
Skirting Kit DS-Pro-30 – 28′ x 60′ – $3,872.00 + $595 Shipping
*Added 5% fuel surcharge on all orders.
10/22/2021
Matthew and all;
Thank you all so much for the excellent customer service you have provided, to start, Jennifer was great at explaining the product and the insulation process. My husband reviewed all videos to assure that this would fit our needs. Secondly, when we placed the order, there was so much help in determining the amount of product we needed, and a great explanation of the packaged product. Once the order was placed, I was kept informed of the completion of the product materials and was emailed stating the order had been completed.
Matthew was great at verifying my shipping address and confirming with me exactly where the product is going to be shipped. He then sent a bill of lading and informed me of the shipping company. I then received a tracking number from the shipping company with an estimated delivery date. I have never had such ease in placing an order, getting product information, and shipping details. What a great company you all work for!
Thanks everyone,
Cindy
Great product. Great to work with. Wonderful experience and it looks and has held up well.
When it was time to re-skirt our manufactured home, I wanted something more permanent than treated plywood. Richard & David Imus had just the thing with concrete Duraskirt panels. They helped me figure out what I needed, and sent me information on how to install them since I wanted to do it myself Also provided were drawings and specs that the county needed prior to getting a permit. They even delivered the panels and caulking to me in the Portland OR. area. They were always quick to answer an email or a phone call when I had a question.
We really liked the finished look once we got the skirting up. The instructions were easy to follow and the panels are strong and uniform. It came with all the parts needed. We received the access well frame but wanted the access panel hardware. It wasn't a problem though, we called Creative Concrete and they sent us the needed part. We were very happy with the outcome
Testimonials
For More Information or Ordering DURASKIRT™ please call 360-419-9909 or use the contact form.
Please tell us how you heard about us.